Update, 2017-09-10: Patrick is safe! Thanks to everyone who helped by sharing this post and/or reaching out for local contacts!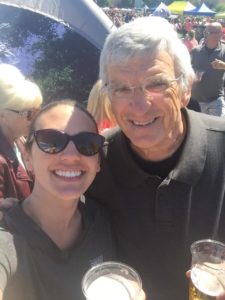 Sharing this for a friend. Patrick Keptner is a resident of St. Martin, having recently moved there. I believe he is a U.S. citizen. He hasn't been heard from since Tuesday, 05 Sep, prior to Hurricane Irma hitting the island.
His family has contacted the State Department, Red Cross, the local hospital, police department, etc. All to no avail. Any information or local assistance would be greatly appreciated. Maybe some of my ham radio friends can check with local contacts?
Address: Emerald Cove Villas, 49 Oyster Pond Rd. #2, 97150 St. Martin, French West Indies
Height 6'4″. Weight probably around 220-230. White hair. Glasses.
Contact me with any information and I will relay to the family.